Framework Physical Therapy is dedicated to the art and science of physical therapy. Through careful assessment and integrative care, we work with each patient to develop a treatment program that restores health and creates a long-term foundation for mobility and strength. The art of physical therapy is going beyond the patient's complaint; we treat with a holistic approach, combining manual therapy, pilates and gyrotonic rehabilitation exercises, posture and gait assessment, and nuero-muscular reeducation—all tailored to each patient's unique physiology.
As specialists in dance medicine with over 15 years experience working with elite professional dancers, we offer a full suite of services tailored to the specific needs of dancers, actors, performers, and artistic athletes. We provide on-site care for local and touring companies, dance injury screens, injury prevention education, pointe-readiness screens, and advanced rehabilitation care for dance injuries. Our dance medicine practice promotes the health, wellbeing, performance, and education of dancers through every step of their artistic career.
Natalie Imrisek, MSPT, CSCS is the owner and founder of Framework Physical Therapy. She holds a Masters in Physical Therapy from Columbia University's College of Physicians and Surgeons, and brings over 15 years experience to her physical therapy and dance medicine practice. Natalie's passion for providing specialized physical therapy for dancers and performers began in New York City, where she treated the dancers of internationally-recognized dance companies including Alvin Ailey, Paul Taylor, American Ballet Theater, Cedar Lake, Merce Cunningham, and Martha Graham. Through her work with the world renown NYU/Harkness Center for Dance Medicine, Natalie provided physical therapy for countless stage productions in both ballet and on Broadway.
In 2012, Natalie moved to Los Angeles to serve as the physical therapist for the touring musical Fela! at the Ahmanson. She has since provided on-site therapy for many touring shows in Los Angeles — including the LA Opera's presentation of Einstein On The Beach with Lucinda Childs Dance Company, the US tour of the Royal New Zealand Ballet, and the Kibbutz Contemporary Dance Company. She continues to work with a wide range of dancers, performers, and choreographers in Los Angeles, both on-site and in the clinic. Natalie has served as the consulting physical therapist for the American Contemporary Ballet and the Barak Ballet, and is currently the on-site physical therapist for the Westside Ballet Academy. In addition to patient care, Natalie is a dedicated advocate for movement education. She is a member of the International Association of Dance Medicine, and through her writing and teaching has become a sought-after expert in injury prevention and holistic treatment to help dancers optimize their physical performance throughout their careers.
Physical Therapy
We offer comprehensive physical therapy for injury treatment, recovery maintenance, and preventative care.
Diagnose and treat injuries

Osteopath/manual techniques

Craniosacral therapy

Visceral manipulation

Biomechanics and strengthening

Patient education
GYROTONIC® Method
We offer individualized sessions as part of our rehabilitation approach, as well as training dancers, athletes, and movement enthusiast. The GYROTONIC® Method emphasizes multiple joint articulation allowing for increased mobility while teaching stability through movement. It is beneficial for cross-training, conditioning, or rehabilitating from injuries.
GYROTONIC® is a registered trademark of Gyrotonic Sales Corp and is used with their permission.
Dance Medicine
Our dance medicine practice provides care for dancers and performers at all stages of their development and performance careers.
Rehabilitate dance injuries

On-site care for dance companies and schools

Dance injury screens

Workshops on injury prevention

Pointe strengthening and pointe preparation

Improving turnout, posture, and movement sequencing
Pilates
We offer Pilates in Santa Monica (by appointment only). Private sessions are offered and can be tailored to any client's needs or fitness level. We specialize in rehabilitative and post-rehabilitative work, as well training dancers and athletes. Pilates is beneficial in training our bodies in efficient movement patterns making it invaluable for injury recovery, posture, alignment, health and dance or sports performance.
Education & Training
As a specialist in holistic physical therapy and dance medicine, Natalie is available for lectures, workshops, and individual consultation.
New Client Resources
INSURANCE: Framework Physical Therapy is an Out-of-Network Provider. Physical therapy is a covered medical expense under most insurance plans. Before your first visit, we will research your coverage, benefits, and limitations so that you are fully informed of any out-of-pocket costs (including deductibles) upfront. We also accept payment from Health Savings Accounts (HSAs) and Flex Spending Accounts (FSAs).
Sorry, we are not a Medicare provider and do not accept lien cases.
PAYMENT: Payment can be made with cash, check, PayPal or credit card.
SCHEDULING: Sessions are by appointment, in our West Hollywood and Santa Monica studios, or on-site. You can schedule a session below or Contact us for on-site visits or specialized session requests.
We are honored to support our patients in achieving their best—whether it's performing on stage or moving through the day with comfort and ease. Here's a few of our clients and their kind words about their Framework journey.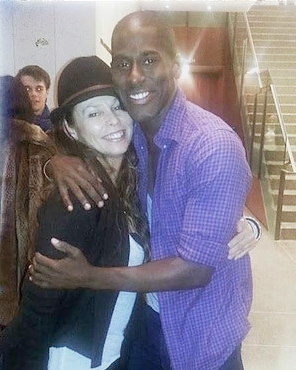 Natalie with client Lloyd Knight, Principal Dancer for the Martha Graham Dance Company.
Natalie with client Parisa Khobdebh of Paul Taylor Dance at the Dorthy Chandler Pavilion.
Rachel Oneika Phillips & AiMee Graham Wodobode
Natalie with FELA! cast members Rachel Oneika Phillips and Aimee Graham Wodobode.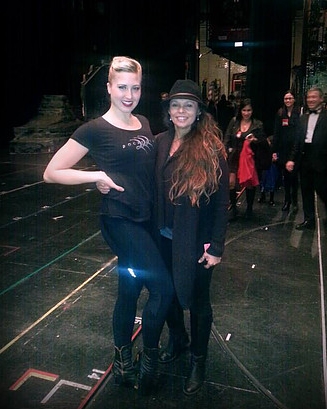 Elizabeth Bork & The Rockettes
Natalie with client and Rockette, Elizabeth Bork at Radio City Music Hall
Westside School Of Ballet
Summer Intensive 2018 - Dance anatomy workshop on hip turnout and balance.
.04
Schedule A Session
Sessions are held by appointment at our West Hollywood Office. We also offer sessions on Mondays at our Santa Monica office.
Natalie is available upon request for site visits, residencies, and on-location for production. Please contact us directly to schedule on-site sessions.
Framework Santa Monica
145 Bay Street, Suite 17
Santa Monica, CA, 90405
(located inside Movement Center LA)
Framework West Hollywood
7471 Melrose Ave #15
Los Angeles CA 90046
(located inside courtyard, 2nd floor, back stairs on right)
.05
Contact Us
For inquires, please connect with us by email, phone, or online via the form below
EMAIL: info@frameworkpt.com
PHONE: (213) 444-3781